NEWS FLASH!!! Home at Last featuring 12 homes shipping NOW! It's Christmas Time in the Country will ship in early September.
They were intended to be the last two books in the series........ BUT..... I ran out of space in Home at Last for three awesome fall decorated homes so a 'sunset' ending to the series will ship at the end of August or early September (hopefully with the holiday book with shipping savings!). It will be 40 pages and titled Shades of Autumn - Simply Country!
Cart buttons will be added in mid August!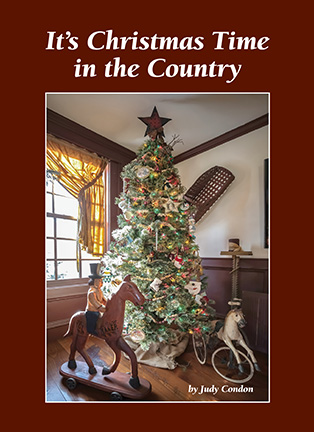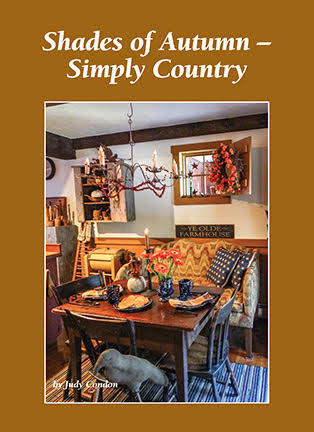 Available Titles:
The following are available titles which range in price from $10.00 to $25.95. We ship priority flat rate envelope for $6.65. We can fit two books in one envelope and if the website charges you additional shipping costs for multiple books, I will refund the combined shipping overcharge via paypal.
If you don't see the book you are looking for, I would suggest you periodically look on eBay or Amazon as occasionally the out-of-print books are listed for sale.
There are 38 house tour books and 4 garden tour books in the series. Those which are still available will have an 'Add to Cart' button. Others are occasionally found on eBay or Amazon.
It's Christmas Time in the Country - Shipping Circa September 1st 
CLICK HERE TO OPEN SAMPLE PAGES AND PURCHASE! $25.95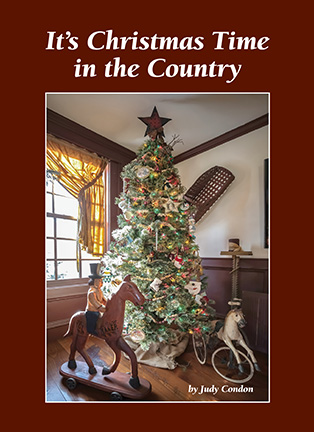 Shades of Autumn - Simply Country
3 Fall decorated New England homes! 40 pages
CLICK HERE TO VIEW SAMPLE PAGES
$15.95 (this will ship for no additional cost with any other book)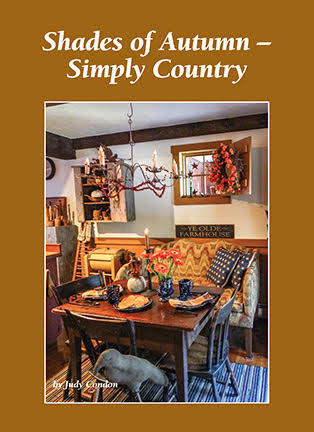 Home at Last - NEW!!! Shipping NOW! 
CLICK HERE to open sample pages and purchase!
$25.95

A Country Christmas
Click on the book cover to view sample pages and purchase  $15
Thankful for Changing Seasons - 
 Click on the book cover to view sample pages and purchase
Retail $15




Simply Country Home and Gardens
$10

 Country Decorating for All Seasons
$34